teehee :D
21st April 2007: I went to see the complete works of William Shakespeare (a comedy onstage) fun for everyone. I thought I'd b in the front row but we were swindled, however, it was absolutely made up for when I got to meet FRANK WOODLEY after the show! *SQUEEEEE* and here is the picture of it!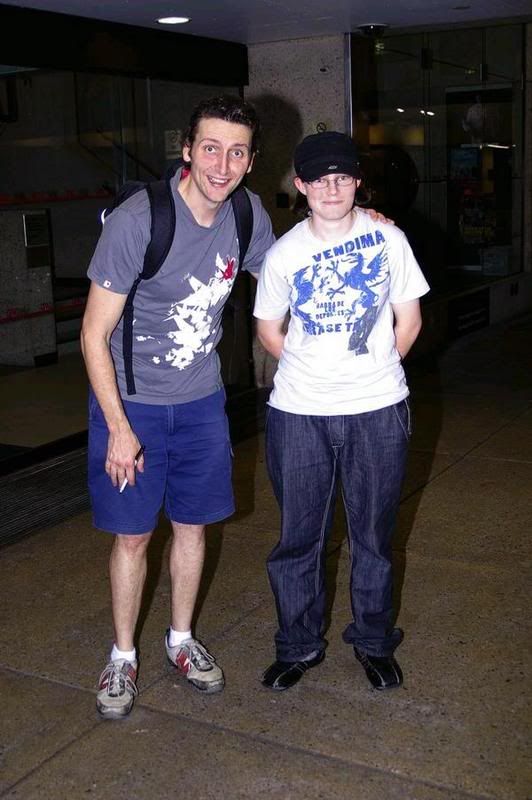 of course, I do know I just put a photo of me on here, but you know what? I bet no one will be able to tell which is me and which is frank :P
*ANYWAY* - so that was one of the most amazing things ever, and on other topics, actually the same topic, it MAY be the TEENIEST bit photoshopped... ok ok INCREDIBLY photoshopped, because when SOMEONE took the photo the flash was way too bright and we both looked red and shiny, and overexposed. So it had to get fixed. Anyhow... I just wanted the picture to be here b4 I went ovr to
delicate_lie
's for the season final of CSI and house! YAY!
Comments {2}